How to Get Your Website Linked To Blogs
by Ben O'Rourke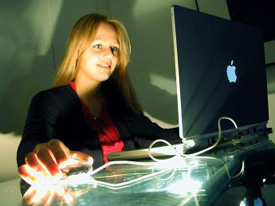 Blogs are all over the internet and gaining popularity all the time. Just do a search for anything and see all the results relating to blog entries. Search engines love blogs. Content is king, and blogs can get updated on a daily basis. Also, blogs link to other blogs, and if you have an interesting site you will find you get lots of others linking to you. This is something you really need to focus on.
What is the best way to go about it? Bloggers are interested in everything. There are blogs about every subject under the sun. If you want to get your site noticed, search for blogs on a theme you like. Then create some content for that theme on your site. Remember bloggers like to 'talk', to be seen as an expert in their field. So you could write something controversial, that would get you noticed and talked about.
Alternatively write some amusing content based around the theme you have chosen. Try to put a fresh look, your own unique criticism, anything that would get it talked about. Do a tongue-in-cheek review, and see what effect that will have. Of course you don't purposely want to offend people, just get them talking about your content and keep them interested in checking back.
Pick themes that you are genuinely interested in. This is easier to write content for. But also look at some topics or areas you never bothered much about before. This can be informative and entertaining and you could strike up a lot of friendships, resulting in links back to your site.
The best way to do all this is from a blog of your own. Then visit some blogs related to your own theme and post your comment there with a link to your own site. If they are interested they will respond. As more read and comment you will gain links from potentially thousands of blog sites.
Your own blog will get improved rankings in the search engines. It will get updated on a constant basis from comments. You will get your ads and links noticed on your blog without any real effort on your part. And you may even like blogging so much you will create an empire of them.
It may not be to everyones taste but it is worth considering as another tool to use in your online marketing attempts. And you might also learn something in the process. Try it today, you have nothing to lose and everything to gain.
About the Author Ben O'Rourke is an Online Marketer and Software Developer.